CoilART Bron Pod Vape Kit is the Best Worth Buying Vape Kit
Hello, friend, may be you are looking for a new vape kit, and have no idea to choosing one, so if you want to get a best vape kit, you should jump here, I will introduce a new kit from CoilART.
Bron Pod Kit comes withbuilt-in 950mAh battery, it can fire up to 25W max output, with 3 levels of voltage output that you can change voltage output by yourself.
and Bron Cartridge holds 3ml capacity e-juice. Bron Pod Kit is compatible with LED indicator for checking the battery status clearly. There 5 colors are available: Black, Silver, Blue, Red, Orange.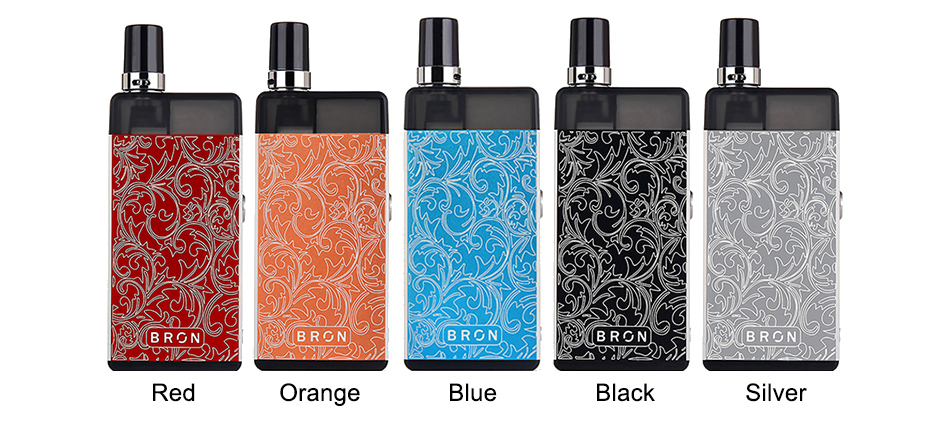 It also comes with 2 coils to use depending on your vaping tastes: 0.5ohm SS Coil for DTL vaping, 1.0ohm SS Coil for MTL vaping. Coils are made of SS, which makes them last longer than regular coils.
Bron Pod System Features:
1. Built-in 950mAh battery & 2ml refillable cartridge
2. 25W maximum output
3. 3 levels voltage output
4. 0.5ohm SS Atomizer Resistance & 1.0ohm SS Atomizer Resistance
5. Long lasting SS coil
6. LED indicator for checking the battery level
7. Available in 5 colors: Black, Silver, Blue, Red, Orange
If you like it and buy it, you will get devices as following:
The package of Bron Pod System Kit Comes With:
1 x CoilART Bron Pod System
1 x Drip Tip
1 x CoilART Bron Cartridge
1 x USB Cable
1 x User Manual